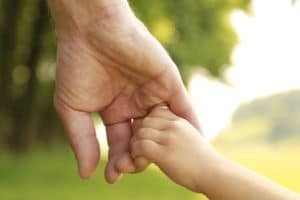 In most cases, a father isn't considered a legal father unless the parents of that child were married or in a civil union at the time of the child's birth. Living together or planning to be married doesn't legally make the man the legal father of the child. Therefore, his name cannot be added to the birth certificate until paternity is established.
What is Paternity?
Paternity is the legal relationship between a father and his child. A child wants a legal relationship with his farther for a number of reasons…
Financial Security
Social Security benefits from a deceased or disabled parent
Inheritance
Veteran's benefits (when applicable)
Health and life insurance benefits
Medical History – May provide an opportunity for a child to obtain medical information
What Can Unmarried Father Do?
Unwed fathers who fail to takes steps to establish paternity may jeopardize their chances of subsequently winning favorable custody and visitation terms. An attorney who handles family law issues can answer questions and provide strong legal advocacy to fathers who are facing paternity and custody disputes.
Establishing Paternity
Sign a Paternity Affidavit – A paternity affidavit is a legal document that must be signed by both a child's mother and father, attesting to the fact that the father is indeed the child's biological father.
File a Paternity Case – A paternity case can be filed by a child's mother or father as well as a man who believes that he may be a child's father. A blood or DNA test may be requested by the petitioning party.
Helmer Somers Law can help you with establishing paternity and other family law challenges.
Contact Us (859-371-0730) for a Consultation Today
—
About Helmer Somers Law
We are committed to helping families resolve their differences and get back to their lives. We help individuals and families fight for custody of children. We protect your rights as you go through divorce proceedings. We offer the guidance and support that you will need when you are involved with the legal system. We help clients with cases involving…
Divorce and legal separation
Child custody and visitation
Child support and spousal support (alimony)
Property division
Paternity
Domestic violence
Adoption
Grandparent rights
And other related issues
>> Learn More