Tax Planning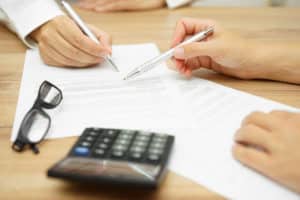 With one of two marriages ending in divorce, and over a million tax personal and business returns being audited each year by the IRS, chances are, you'll need the services of a tax or family law expert during the course of your lifetime. Make sure you choose someone who has your best interests at heart.
Healthy Business Have Good Foundations
Starting a business requires more than just finding a need and filling it. It requires a little foresight and a lot of paperwork to ensure that both you and your employees are protected from the unexpected. American tax laws can make you feel like you're reading a foreign language! We can break it all down for you in layman's terms so that you can make the best decisions for your business and family.
Divorce Can Greatly Complicate Your Taxes
You walked down the aisle with visions of white picket fences, 2.5 kids and a dog dancing in your head. Fast forward a few years and it may be all falling apart. We know that divorce is heart-breaking for all concerned so we help ensure that your children are provided for and that all parties are treated fairly.
Contact Us (859-371-0730) for a Consultation Today
What Clients Are Saying...
(859) 371-0730
Helmer Somers Law
7415 Burlington Pike
Florence, KY 41042
Mon–Fri: 8:30am - 5:30pm
Sat–Sun: Closed, by appointment only
(859) 371-0730
Helmer Somers Law
7415 Burlington Pike
Florence, KY 41042
Mon–Fri: 8:30am - 5:30pm
Sat–Sun: Closed, by appointment only