Estate Planning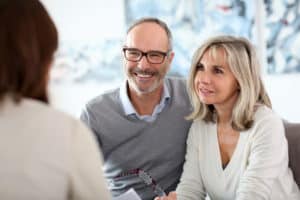 If you were to pass away without a will, you'd be leaving you family in a bad position. It only takes an Estate Planning Consultation to figure out what you need to do to protect your family. The people you love most will thank you for thinking of them! You're never too young to discuss estate planning.
Estate Planning Isn't Just for the Rich
Even the most modest of estates should be taken care of the way you would want it handled. You can ensure a smoother transition for everyone involved by working out your estate plan while your in good health.
Beware of Probate
You've heard horror stories about the probate process. We can vouch that most of the bad stories about probate are true. Probate can needlessly steal the value of your estate and leave matters in a legal limbo. We can help you setup a trust, to make sure your property and wealth are distributed the way you choose in black and white terms.
Don't Let Interstate Laws Make Decisions For You
Unfortunately, intentions and talk don't mean anything when you're gone. So unless your wishes are put down on paper, the State will distribute your assets according to intestate laws. You have time to do something about it now, so don't risk it.
Contact Us (859-371-0730) for a Consultation Today
What Clients Are Saying...
(859) 371-0730
Helmer Somers Law
7415 Burlington Pike
Florence, KY 41042
Mon–Fri: 8:30am - 5:30pm
Sat–Sun: Closed, by appointment only
(859) 371-0730
Helmer Somers Law
7415 Burlington Pike
Florence, KY 41042
Mon–Fri: 8:30am - 5:30pm
Sat–Sun: Closed, by appointment only