Alimony exists to reduce the potential of poverty following a divorce. People may have some confusion about how spousal payments work or who may have to pay. All divorcing couples should understand the reasons for alimony and if they may qualify as a recipient or could face an order to pay. Going through a divorce raises many questions regarding assets, children, and property. One topic encountered during the process is spousal support and maintenance. Alimony statutes are present in all American states, but each state differs in requirements and types of spousal maintenance. This means, regardless of your current state, you can ask for alimony as long as you meet your particular state's criteria. The rules can be complex and confusing, but a good family law lawyer can help couples understand the guidelines and expectations of alimony.
What Is Alimony?
Alimony is a legal obligation on a person to provide financial support to their spouse before or after marital separation or divorce. The obligation arises from the divorce law or family law of each state. The payments might be made during the divorce process and carry over after the divorce is finalized. For example, under the state of Kentucky's divorce laws, a court will typically award permanent alimony when one spouse gave up a career to support the other spouse's professional school education. Also, a disabled spouse who is unable to become self-supporting following a divorce might be entitled to alimony.
How To Determine If Alimony Is Needed
Each state has their own laws and rules on the books, regarding the necessity of alimony. In general, there are three types of spousal maintenance granted in Kentucky.
These include:
Permanent maintenance.
Temporary maintenance.
Rehabilitation maintenance.
Permanent alimony/maintenance is quite rare and is only awarded if the spouses were married for at least ten years, the receiving spouse earns no money or has an income that is significantly less than the payor spouse's income, or the receiving spouse has a medical condition that prevents him or her from working.
Do I Need An Attorney For Help With Spousal Support Issues?
If you have been ordered to pay alimony or receive alimony payments, issues may arise regarding the amount to be paid and when. Since laws change depending on the state, it is crucial to determine what your local state's stance is on the issue of alimony. It is important to seek out an experienced local family law attorney in your state to guide your process in determining a fair and just alimony support figuration. The first thing that must be determined is need.
How Will Your Family Law Attorney Determine If Support Is Or Is Not Necessary?
The family law attorney will look into the financial documents of the spouse who claims to need it. If that spouse is eating out several times a week, buying expensive clothes, or has moved in with a new partner, these can be discovered and used to show why alimony is not needed. Alimony might also not be needed if the divorce lawyer can show that the spouse requesting maintenance is refusing to work or earn enough money. Show the court that this spouse has a skillset, or a college degree and that support is not needed.
Once An Alimony (Spousal Support) Order Is In Place, Can It Be Changed?
If you're negotiating a spousal support agreement, you can state spousal support is "non-modifiable," which means the amount cannot be changed at all, no matter what happens. The paying spouse might agree to this if the likelihood of a downward reduction seems slim (as where employment is secure, or assets are high). The recipient spouse might think it would be easier to persuade the other to pay a higher amount if there's a no-change provision, and it also means that support should keep coming even if the paying spouse's employment situation changes.
If you want some future flexibility, you might prefer to state that the amount can change only if:
Both ex-spouses agree.
The court orders it.
Either spouse's income changes by a specified percentage.
One spouse becomes disabled.
Can Alimony Be Put In A Prenuptial Agreement?
Yes, you can actually use a prenuptial agreement or a postnuptial agreement (signed after marriage) to guarantee either spouse a minimum amount of alimony, so that each party knows their "worst case" alimony scenario in the event of a divorce.
How Are Alimony Amounts Calculated?
The Kentucky Maintenance Calculator uses the net incomes entered into the calculator inputs to calculate the suggested Kentucky maintenance amount. To calculate Kentucky maintenance amounts, the Kentucky Maintenance Calculator uses the Atwood Maintenance Formula. Under the Atwood formula, the amount of maintenance is calculated by adding the spouses' net salaries, dividing by two, and then subtracting from this total the recipient spouse's net income and the child support the paying spouse has been ordered to pay. Each state has their own laws on the regarding alimony. in New Jersey, there is no set formula or equation that is used to determine the amount of alimony you may receive. Rather, the law provides a number of factors that the courts must consider when deciding if you should receive support.
Retaining good counsel can help ensure that if alimony needs to be paid, the payments are reasonable. But a divorce lawyer's first fight will be to eliminate alimony payments from the start if they feel alimony needs are in question. If you are considering a divorce, you want to make sure you receive everything you are entitled to receive under the law. So, if you are eligible for alimony, make sure you have good counsel who will work toward that result.
Contact Us (859-371-0730) for a Consultation Today
—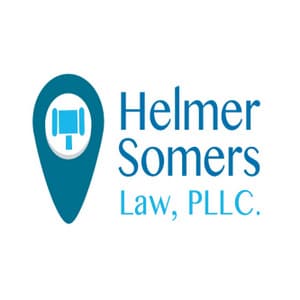 About Helmer Somers Law
We are committed to helping families resolve their differences and get back to their lives. We help individuals and families fight for custody of children. We protect your rights as you go through divorce proceedings. We offer the guidance and support that you will need when you are involved with the legal system. We help clients with cases involving…
Divorce and legal separation
Child custody and visitation
Child support and spousal support (alimony)
Property division
Paternity
Domestic violence
Adoption
Grandparent rights
And other related issues