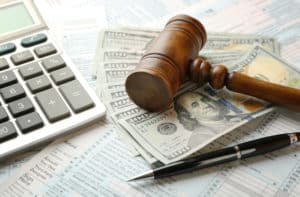 When you need help resolving a tax dispute with Internal Revenue Service (IRS), A State Tax Agency, or some other tax authority, you will be facing confusing choices. A tax lawyer will be able to give you the best advice since a tax problem can affect your finances, your assets, criminal charges, and possibly business problems for years to come. With this much of your life at stake, it's important to make your choices carefully.
Tax Lawyers Understand Tax Law
Only an attorney can advise you about the law and laws can change like the wind. Find an attorney who specializes in tax law.
Tax Attorneys Are Bound to Attorney-Client Confidentiality
CPA's or accounting firms aren't bound to protected their clients or their conversations.
Tax Lawyers #1 Role is To Protect You From Criminal Tax Charges
Once you face criminal tax charges, an accountant or CPA will not be able to help you and for a bunch of reasons may even be compelled to testify against you to protect themselves or their company.
Tax Attorneys KNOW Your Options
Tax lawyers understand the policies and procedures of the IRS, State Governments, and other tax authorities. Tax attorney's usually know the options better than the employees who work for those tax agencies.
Tax Lawyers Aren't Allowed to Overpromise
Tax Attorney's have a legal duty to act in their client's best interests and are bound by ethical rules that prevents them from making promises they can't keep.
Your Tax Situation Will Not Out Grow a Tax Attorney
Tax Lawyers can help you every step of the way until your tax problem is handled. Some CPAs and tax services can do little more than write letters on your behalf, but a tax attorney can take the case to court when tax authorities refuse to negotiate.
Tax problems can be complicated and it's important that you consult with an experienced local tax lawyer!
Contact Us (859-371-0730) for a Consultation Today
—
About Helmer Somers Law
Helmer Somers Law helps individuals and businesses navigate the complex system of rules that accompany all legal situations. We are licensed to practice in both Kentucky and Ohio and offers flexible, affordable payment terms for our services. We welcome the opportunity to earn your trust and become your lawyer for life!It's a fact of life in the modern world. There comes a time for virtually every adult American when the services of a competent, dedicated lawyer are required. Circumstances such as divorce, bankruptcy, estate planning or an income tax audit demand that your rights be protected, and your long-term interests advocated for with diligence and perseverance. When you call Helmer & Somers Law, you can rest assured that they will be.
>> Learn More