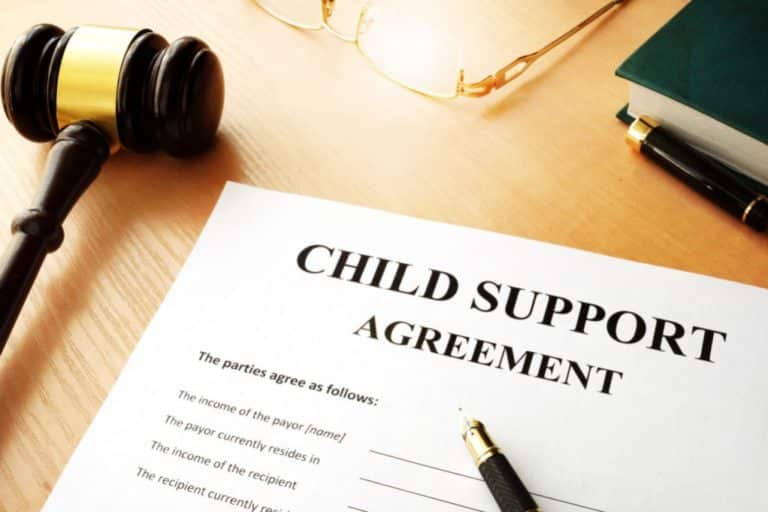 There are many circumstances that require child support amounts to be adjusted. A child's needs may change… Either of the parent's income my change… The amount of time a child spends with a certain parent may change. Many times you can negotiate new support arrangements without going to court but if you are unable to reach an agreement it is important to have an experienced local attorney help you get an adjustment. 
Get All Your Financial Records and Paperwork in Order
Usually you will need to provide copies of your pay and bank statements for 3-6 month before your adjustment request. You will need to have your tax returns for the last couple of years usually. Also have a copy of your current court order of child support.
Know Your State's Requirements for Child Support Adjustments
Consult an experienced local attorney to get a feeling for what the court may do if you can't reach an agreement with the other parent. The attorney will be able to tell you exactly what records you will need and what paperwork you will need to complete.
The Small Details Usually Matter
Providing documentation of the expenses you pay for your child is crucial. Keep track of everything, especially health insurance payments or credits you pay. Gather receipts and bills for child care, medical, and other extracurricular activities you have paid. If you are paying more than the other parent for these expenses or they aren't paying what they agreed to previously, this documentation will be a good bargaining tool for you. Also, think of tax exemptions and which parent is getting them. Think of future expenses like college or school tuition, etc.
Make Sure to Exchange Information With The Other Parent
To negotiate a new child support adjustment, both parents financial information will be needed. When everything is laid out in black and white for each parent, sometimes reasonable decisions happen more easily.
Prepare Proposed Child Support Documents Before You Meet
When the proposed child support documents are prepared before hand, it is easy for each parent to know what the other is requesting. It will also show each parent how the requests will affect their child support amounts. Many states offer forms to use when preparing your child support documents for the court.
Consult an Attorney Before Your Meeting With the Other Parent
It's best to have an experienced local attorney review the child support documents before the meeting with the other parent to see if you made any mistakes or overlooked anything. An attorney can also prepare you to be able to better answer rebuttals from the other parent during your meeting.
We are committed to helping families resolve their differences and get back to their lives. We help individuals and families negotiate child support arrangement. We offer the guidance and support that you will need when you are involved with the legal system.
Contact Us (859-371-0730) for a Consultation Today
—
About Helmer Somers Law
Helmer Somers Law helps individuals and businesses navigate the complex system of rules that accompany all legal situations. We are licensed to practice in both Kentucky and Ohio and offers flexible, affordable payment terms for our services. We welcome the opportunity to earn your trust and become your lawyer for life! It's a fact of life in the modern world. There comes a time for virtually every adult American when the services of a competent, dedicated lawyer are required. Circumstances such as divorce, bankruptcy, estate planning or an income tax audit demand that your rights be protected, and your long-term interests advocated for with diligence and perseverance. When you call Helmer & Somers Law, you can rest assured that they will be.