Divorce is never easy — it's just as stressful whether you are in your 20's, 50's, or 60's. Sadly, not all marriages are destined to last forever and getting divorced when you are older can prove to be just as challenging as a young couple.
A Lifetime of Combined Wealth
When you are in your 50's and close to retirement or already retired, the idea of divorcing and having to divide a "lifetime" of combined wealth can be very complicated. In some cases, a divorced spouse may have to return to work for health benefits alone.
Retirement Funds at Stake
Another obstacle is having to divide your retirement funds. This could include a pension or social security benefits. With no other income coming in, this could be detrimental to a retired person.
A Clean Divorce Will Help Your Children Cope
Aside from the financial devastation often faced in a gray divorce, having to tell your children you are divorcing can also be very difficult. Although they are likely adults, seeing their parent's divorce may be something they refuse to accept. You may find them not supporting the idea at all.
Helmer & Somers Can Help You With Your Divorce
Divorce can be an extremely difficult and emotional, so it is important that you make the necessary provisions for your case, yourself, and your future financial needs. Without representation, you could find that you are left with highly undesirable circumstances for your future. Divorce is provided as an option for relief from unwanted circumstances, and when you are going through the process, it is important that you pursue relief but not compromise to the point of incurring negative consequences.
> Learn More
Contact Us (859-371-0730) for a Consultation Today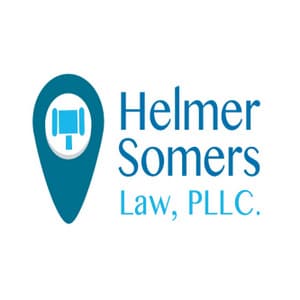 About Helmer Somers Law
We are committed to helping families resolve their differences and get back to their lives. We help individuals and families fight for custody of children. We protect your rights as you go through divorce proceedings. We offer the guidance and support that you will need when you are involved with the legal system. We help clients with cases involving…
Divorce and legal separation
Child custody and visitation
Child support and spousal support (alimony)
Property division
Paternity
Domestic violence
Adoption
Grandparent rights
And other related issues