While you may not think of the end of your marriage as having any relevance to your job, the reality is that the end of your marriage can profoundly impact upward mobility in any career path. Divorce can also lead to friction and changes in seemingly unrelated areas of your life, including your career. While many often believe it is best to simply keep your divorce a private matter, it is best to reconsider opening up to your managers at work. Focus on how it may impact your workload. The following are a few tips for dealing with divorce at work.
Tell Your Managers
Your manager needs to know that you're going through these major changes in your personal life. Divorce is a major life-changing event, so it is possible to expect that it may impact your job duties. If your manager is unaware of the divorce, they cannot offer support.
Speak To Your HR Department
There are several matters that HR should address on learning of an impending or finalized divorce. The main consideration is eligibility and entitlement to both retirement and welfare plans. Under an employer's group health plans, divorce is considered a COBRA qualifying event; therefore, when a spouse is removed from health care coverage due to a divorce or even in preparation for a divorce (at open enrollment), COBRA needs to be offered to the divorcing spouse at the time of the divorce. You may want to fill out new tax forms to make any adjustments to tax withholdings or to change your name, if applicable.
Speaking To Your Co-workers
Do not overshare when it comes to talking to your co-workers about this matter. You do not need to dive into any of the personal details of why your marriage failed. Personal information can easily turn into gossip. Just stay focused on your job duties. Make sure when you share info with a colleague that you can trust them not to spread the news around the office.
Don't Make Rash Decisions
Although there will be a lot of potential changes about to happen in your life, you should avoid making any rash decisions. Splitting from a long-term partner is emotionally challenging, and while you will have to make some important choices, don't rush into any of them. For example, leaving your job because you have split from your partner can have long-term, negative effects on your life. Take some time to explore and consider all of your options — and never assume that your current employer is unwilling to work with you. In many cases, employers are open to being flexible. They will work with you to try and determine what you need and how you can both work to achieve it.
Reach out to a good family law team that is committed to providing compassionate legal support and guidance.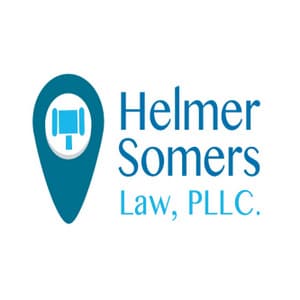 —
About Helmer Somers Law
We are committed to helping families resolve their differences and get back to their lives. We help individuals and families fight for custody of children. We protect your rights as you go through divorce proceedings. We offer the guidance and support that you will need when you are involved with the legal system. We help clients with cases involving…
Divorce and legal separation
Child custody and visitation
Child support and spousal support (alimony)
Property division
Paternity
Domestic violence
Adoption
Grandparent rights
And other related issues