Once you and your spouse have decided that divorce is the only option, it may feel like a huge relief. Although you are getting a divorce, you may continue to be a part of each other's lives forever. In some cases, your spouse may need continued financial support. This is known as maintenance in the State of Kentucky. As frustrating as this may be, it may be what's necessary to be able to finalize the divorce. Maintenance or alimony payments can leave the spouse that is required to make the payments feeling great resentment. As frustrating as this may be, it may the only source of income that they have in regaining independence. 
Factors the Court Takes Into Consideration
If it is found that one spouse can't financially support themselves, the court may take many things in consideration. The amount and length of time one receives maintenance may be determined by…
All financial resources of the spouse seeking maintenance
Time necessary for the spouse receiving maintenance to obtain skills and education to support themselves.
Lifestyle established during the marriage
Mental, emotional, and physical well-being of the spouse seeing alimony
Capability of the spouse seeking support to meet their own needs
Modifying the Maintenance Agreement
It is important to understand for the spouse requesting maintenance, it isn't an open-ended payment. Once an agreement is made between the two parties out of court, it can be made modifiable or non-modifiable. It is always modifiable if it is court ordered. 
The payors financial situation may have changed
The law also states if the receiving party remarries the maintenance will likely be modified 
If the receiving party is sharing a home and financial responsibilities with someone else.
Not all maintenance payment agreements are the same in Kentucky and legal representation could prove to be very beneficial.  
Contact Us (859-371-0730) for a Consultation Today
—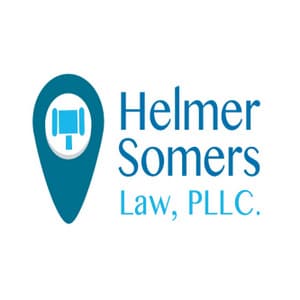 About Helmer Somers Law
We are committed to helping families resolve their differences and get back to their lives. We help individuals and families fight for custody of children. We protect your rights as you go through divorce proceedings. We offer the guidance and support that you will need when you are involved with the legal system. We help clients with cases involving…
Divorce and legal separation
Child custody and visitation
Child support and spousal support (alimony)
Property division
Paternity
Domestic violence
Adoption
Grandparent rights
And other related issues
>> Learn More