Making the decision to file Chapter 13 bankruptcy is one of the most difficult decisions you will make. Although the decision may be challenging, sometimes filing Chapter 13 bankruptcy with a bankruptcy lawyer is the best choice for you. Dealing with financial problems is not something any of us wants to face. Even though there is negativity attached to the bankruptcy process, sometimes is the best solution for you. It is normal for you to be concerned about your future credit and your reputation and self-image. It is very important to understand how filing for bankruptcy could be beneficial, even if there are setbacks to consider…
Pros of Chapter 13 Bankruptcy
Repayment Period – You can repay your creditors over a longer period of time. If you are behind on your current bills, this will give you time to increase your income, and change your spending habits.
Amount of Debt May Decrease – The amount of debts that you owe can be reduced. In some instances, you will not be required to pay the full amount of the debt that you currently owe.
Stop Defaults and Missed Payments – You can stop the effects of defaults and missed payments on your credit report. If you are behind on your financial obligations, filing Chapter 13 bankruptcy is an effective tool to help you structure a plan to pay back your debts in a timely manner.
Keep Property – Chapter 13 allows you to keep your property as long as you are making payments. This is a good program for people who are behind on their mortgage or vehicle and other secured debt. While it takes longer to address debts than Chapter 7 does, there is more flexibility in filing Chapter 13.
Cons of Chapter 13 Bankruptcy
It Stays On Your Credit for 7 Years – Chapter 13 typically takes up to 5 years to repay debts. Chapter 13 bankruptcy stays on your credit report for approximately 7 years. During this time you can work to rebuild your credit.
Not All Debts Are Included In The Plan – Chapter 13 bankruptcy does not eliminate certain kinds of debts. Some debts that are still owed after your Chapter 13 bankruptcy are student loans, child support, and spousal support.
It's a Long Term Commitment – Filing Chapter 13 bankruptcy requires you to make a long-term commitment to the process.
Tough To Get Credit or a Mortgage for 7 Years – Other impacts include the inability to get credit cards at a good rate, and filing Chapter 13 makes it tough to get a mortgage.
Filing for bankruptcy may seem daunting, but it can be a real solution that could provide a fresh financial start for those struggling with debt.
We are committed to helping families resolve legal challenges and get back to their lives. We offer the guidance and support that you will need when you are involved with the legal system.
Contact Us (859-371-0730) for a Consultation Today
—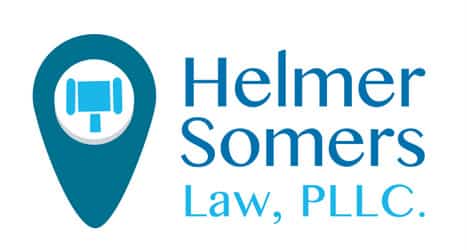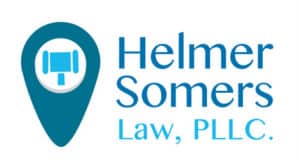 About Helmer Somers Law
Helmer Somers Law helps individuals and businesses navigate the complex system of rules that accompany all legal situations. We are licensed to practice in both Kentucky and Ohio and offers flexible, affordable payment terms for our services. We welcome the opportunity to earn your trust and become your lawyer for life! It's a fact of life in the modern world. There comes a time for virtually every adult American when the services of a competent, dedicated lawyer are required. Circumstances such as divorce, bankruptcy, estate planning or an income tax audit demand that your rights be protected, and your long-term interests advocated for with diligence and perseverance. When you call Helmer & Somers Law, you can rest assured that they will be.