You need an experienced adoption attorney to answer all your question throughout the process. Laws vary from state to state so it is import your attorney is admitted to the bar in the state of your adoption procedure. You need lots of answers and it is not always a legal question. The adoptive parent needs to know the answer so they can have the most positive and productive adoption process possible. The following will address some of the answers you need…
Accept Your Lack of Control
Attorneys realize you are anxious for the adoption process to proceed quickly and how frustrating it can be when it seems like forever for the many parts of the adoption to proceed. You have been waiting so long to become a family but the legal schedule, birth parent relationship, and wait time is out of your hands. Trying to accept this lack of control early on can make the process easier and allow your adoption attorney to focus on what they can do to move the process along.
Dealing with the Birth Parent
Please respect the emotionally charged attitude of the birth parent. Many times the potential birth parent is dealing with other unstable aspects in their lives and adding adoption into the mix can make everything emotional and more complicated. Recognizing the instability of the expectant parent can make the adoption process easier for the both of you.
Open Discussion
Communicate with your adoption agency and adoption attorney. They are there to help you through any complications but they can not do that without information. Make sure the agency and attorney are aware of life changes such as change of address or family composition. Also let them now about any communication you have with the birth parent. Even dark or embarrassing secrets need to be shared. The more you tell, the more secure and stable they can make your adoption plan.
No Adoption is Free of Risk
Unfortunately even the most secure adoption has a degree of legal risk. Adoption laws can be complicated and birth parent situations fall in the mix. So your Attorney can not assure you of a 100 percent legally safe adoption procedure.
Home Study Requirements for Prospective Parents in Adoption
Complete the home study and supervised visits in a timely manner. This is one of the most important steps and you could delay your adoption's finalization if they are not completed as quickly as possible. Laws and policies for approving prospective adoptive homes vary considerably from state to state. In all cases, the process involves conducting an assessment or home study of the prospective adoptive parent or parents. The home study process serves many purposes, including educating and preparing the prospective parents for parenting an adopted child, gathering information about the family in order to better match the parent and child, and evaluating the fitness of the adoptive family.
The Interstate Compact on the Placement of Children (ICPC)
The adoption process can be a long journey and adopting a child across state lines can extend the time it takes before you can bring your baby home. There are laws and guidelines enacted by the Interstate Compact on the Placement of Children (ICPC) that must be followed before a baby can leave his or her home state. For adoptive families, it can be frustrating for them to be unable to return home to their normal life. Trust that your attorney is doing everything they can to complete the process as quickly as possible.
Be Ready For Birth Certificate Delays
Some states take months to send the amended birth certificate after the adoption finalization.
Finalizing the Adoption
It is an important milestone and causes for celebration in every adoption. Finalization is the official completion of the legal adoption process that awards adoptive parents permanent legal custody of their child. An adoption is officially finalized in court after a judge has reviewed the entire adoption to ensure it was completed in accordance with state laws. The adoptive family will then appear at the finalization hearing, which will conclude with the judge signing the final adoption decree, officially awarding legal custody to the adoptive parents.
We are committed to helping families resolve legal challenges and get back to their lives. We offer the guidance and support that you will need when you are involved with the legal system.
Contact Us (859-371-0730) for a Consultation Today
—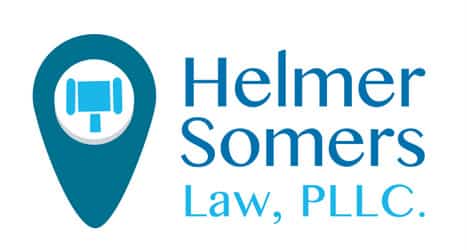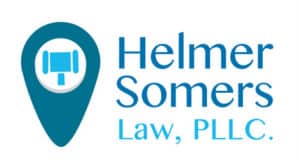 About Helmer Somers Law
Helmer Somers Law helps individuals and businesses navigate the complex system of rules that accompany all legal situations. We are licensed to practice in both Kentucky and Ohio and offers flexible, affordable payment terms for our services. We welcome the opportunity to earn your trust and become your lawyer for life! It's a fact of life in the modern world. There comes a time for virtually every adult American when the services of a competent, dedicated lawyer are required. Circumstances such as divorce, bankruptcy, estate planning or an income tax audit demand that your rights be protected, and your long-term interests advocated for with diligence and perseverance. When you call Helmer & Somers Law, you can rest assured that they will be.