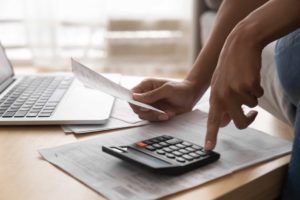 Across the country, people are struggling to make ends meet and many Americans are overwhelmed with debt that will soon make or break them.
Where Did The Debt Come From?
Debt comes from loans and credit cards, whose terms we agree to. However, it also can come from situations that cannot be avoided such as medical bills. The amount of stress that our people are facing as a direct result of their current financial status is unfathomable.
How Can We Help?
For some, bankruptcy is the most logical option when it comes to handling their debt.
Bankruptcy Benefits
Filing Chapter 7 Bankruptcy has its own set of benefits. One of the main reasons that people choose chapter 7 bankruptcy is that it allows them to have a clean slate. Whether it be because of personal loans, credit cards, medical debt, your debts can be eliminated. These debts are not uncommon and quickly add up to several thousand dollars.
Will I Have my Wages Garnished?
No. Chapter 7 Bankruptcy allows you to keep your income moving forward.
Is There a Cut Off for How Much Debt You Can Owe?
Also no. You can not be turned down because you have excessive debt. You also will not be given a repayment plan.
How Long Will It Take for the Debt to be Removed Off my Credit?
This process happens rather quickly– as in less than two or three months until the debt is no longer the first thing you see on your credit report.
A New Beginning
The amount of weight lifted off your shoulder when you are filing chapter 7 is huge! Overdue bills seem to add up more rapidly than they have before resulting in a hefty amount of debt and stress. By hiring a professional, you can expect assistance as you consider all of your options, you will be able to go through the process with a team that is working for you to help you choose the best path. Your trusted professional can also help you put an end to creditor harassment while helping you achieve the fresh financial start you have been dreaming about.
While filing for bankruptcy can seem intimidating, it is the best option for Americans nationwide who have succumbed to their staggering amounts of debt. Chapter 7 bankruptcy is your right and quite possibly the best choice for so many people.
Contact Us (859-371-0730) for a Consultation Today
—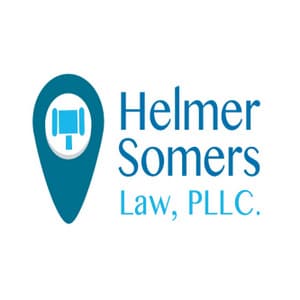 About Helmer Somers Law
We are committed to helping families resolve their differences and get back to their lives. We help individuals and families fight for custody of children. We protect your rights as you go through divorce proceedings. We offer the guidance and support that you will need when you are involved with the legal system. We help clients with cases involving…
Divorce and legal separation
Child custody and visitation
Child support and spousal support (alimony)
Property division
Paternity
Domestic violence
Adoption
Grandparent rights
And other related issues
>> Learn More