If you have children and are getting a divorce, here are a few common mistakes parents should avoid. Emotions are running high but do not allow the tensions to influence your decisions as that is one of the worst mistakes you can make. This is a challenging time for the whole family and the stakes are high. Some of the best advice is to hire a good family law attorney to help you through it. They have the experience to provide the guidance and advice you need at this time. This is a list of the most common mistakes you and your spouse should agree upon and avoid.
Do Not Use Your Children As Message Carriers
You do not want your children to feel they are the reason for your divorce. You and your spouse need to make a pact that you both always deliver messages yourselves. Do not put the children in the middle of a potentially unfriendly situation. The children do not need to be put under more stress than they are now experiencing.
Never Say Negative Things About Your Spouse
You must remember your spouse is their parent and they love you both. Never express your feelings about your ex-spouse to or in front of the children. You always want your children to have a good relationship with your ex-spouse. Whatever led to your divorce was not the children's fault so avoid saying anything negative that may influence their opinion about their other parent.
Be Supportive And Cooperative With The Family Court
Bitter child custody battles can drain parents' nerves, wallets, and time. In addition, research shows that parental conflict often takes a profound emotional toll on children caught in the middle, leading to increased school drop-out rates, behavior problems, and mental health issues. Take the focus off your dispute with each other and refocus your energy on figuring out what's best for your children and how the two of you can effectively co-parent.
Letting Go Without Turning The Divorce Into A Battle
You didn't have a good marriage. Maybe you thought you did at one point. But the truth is that it wasn't the marriage you thought you had. Because if it was good, it would not be ending. So, now you and your ex-spouse will have to raise your children together. Remember to avoid trying to turn the divorce into a bitter battle and preserve civility. Divorce is hard on a family, but if you try to avoid mistakes, the process can go a lot smoother.
Divorce ends a marriage. It doesn't, however, have to end a family. If you and your spouse work together. You can create a healthy family dynamic for your children after divorce.
Contact Us (859-371-0730) for a Consultation Today
—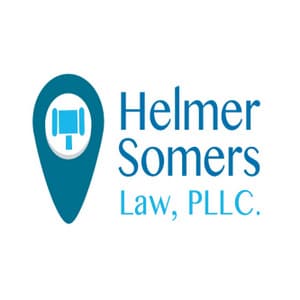 About Helmer Somers Law
We are committed to helping families resolve their differences and get back to their lives. We help individuals and families fight for custody of children. We protect your rights as you go through divorce proceedings. We offer the guidance and support that you will need when you are involved with the legal system. We help clients with cases involving…
Divorce and legal separation
Child custody and visitation
Child support and spousal support (alimony)
Property division
Paternity
Domestic violence
Adoption
Grandparent rights
And other related issues